LIGHTHOUSE continues to invest in enhancing the capabilities of its Survey Fleet to meet market demands and is proud to officially announce the arrival of the MPV/DP2 Nautical Geo, our latest Multi-Purpose Offshore Vessel. Nautical Geo is a 74 m long, DP2 class research vessel, fitted with a cutting-edge equipment payload capable to cover a wide range of services.
A Teledyne Reson SeaBat 7150, a 12/24 kHz full ocean depth MBES is installed in the hull mounted gondola. An over the side mounted dual head 200/400 kHz Teledyne Reson SeaBat T20 will meet the high resolution shallow water requirements. Two EdgeTech 2000 DSS Integrated Sub-bottom & Side Scan Sonar systems, towed by a Romica hydrographic winch with 5500 m of armoured cable is used to provide seabed debris survey in shallow and deep water, while detection and mapping of ferrous objects (incl. UXO) is assured by two Geometrics G882 Marine Magnetometers. High precision subsea positioning for the towed sensors is provided by a Kongsberg HiPAP 502 SSBL, which is also the DP2 reference.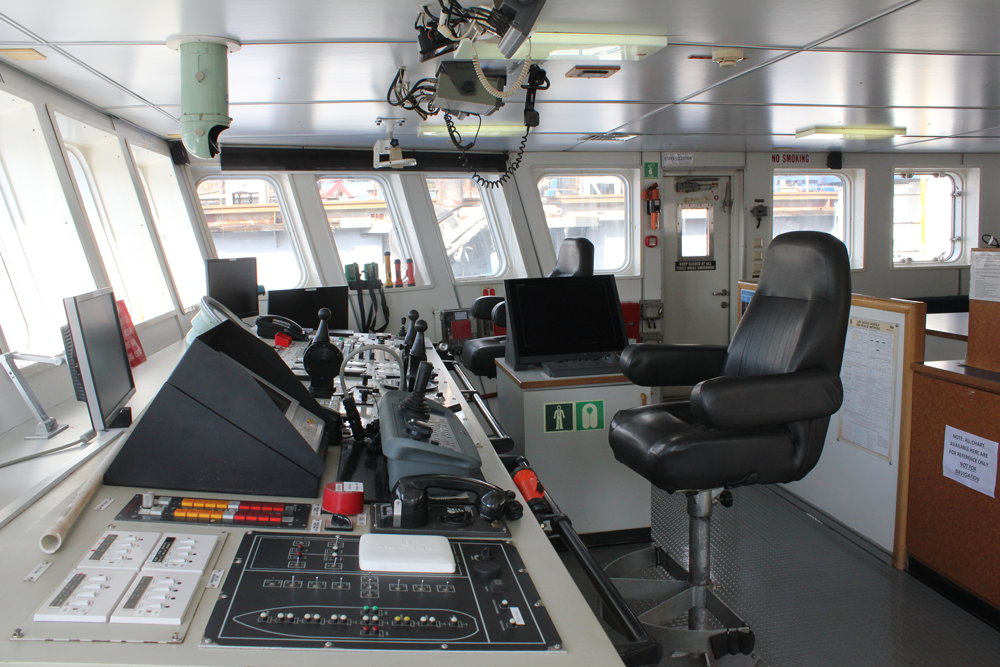 Nautical Geo is permanently equipped with a Hi-Res and UHR seismic spread. Piston cores and PCPT are part of the geotechnical spread mobilized on board. The 252 sqm main and mezzanine deck provides ample space for fast reconfiguration of the vessel to WROV/AUV and similar operation.
The survey and the processing rooms are fitted with all the necessary facilities for the acquisition and processing of survey data. The vessel can accommodate up to 46 persons among marine crew, technicians and customers in single, double and quadruple berths.
MPV/DP2 Nautical Geo is ready to perform a wide range of survey work, inspection and even light construction scopes, ensuring cost effective and safe operations.
Facilities:
• DP2
• Full Ocean depth Capabilities
• UHR and HR seismic spread
• Survey room
• Processing room
• Client Room
• Wet laboratory
• Broadband VSAT communication
• LARS, A-Frame, Cranes, winches for gears deployment
• Galley
• Mess room
• Hospital
• Sample storage, temperature controlled in range from -25° to +12° C
As all our vessels, Nautical Geo is supplied with our experienced crews and provides a healthy on-board work environment. LIGHTHOUSE is proud to guarantee over the years an outstanding safety record.
Discover more about our new vessel!