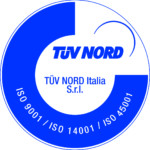 QUALITY ASSURANCE
Lighthouse adopts a Quality Management System compliant with the International Standard ISO 9001:2015
Our QMS, together with our personal company ethics, ensure that we are the leaders in our field delivering
the highest standards. QA is delivered throughout the survey operations and on our vessel
activities, onshore and offshore. Lighthouse is constantly involved in a Quality Improvement Process for every aspect of its activities and aims to improve the Quality Standards of the services and products it provides to the Oil&Gas Industry.
In a customer-oriented approach, Lighthouse has adopted policies ensuring that all projects are delivered to
the highest standards that meet or exceed the customers' expectations. As part of its obligation to delivering high quality services, Lighthouse has developed communication channels and support services to assist customers during and after the delivery of services.
Some of the support services Lighthouse provides are as follows:
• telephonic lines active 24/7
• costant availability for meetings
• preventive evaluation of possible nonconformity
• explanation of the procedures of the services
• legibility, repeatability and filing of data in most of the common formats
• choice of operational strategies and alternative proposals
• technical consultancy
HSSE
Our survey operations are carried out with the highest safety standards in compliance with International Regulations. This ensures safe work place and conditions for our employees and as well as our subcontractors and client representatives.
For every project we provide clear instructions and education ensuring health and safe work environment for our workers: with this in mind every worker on the project is aware of the importance of a safe and health working environment. We have established Health, Safety, Security and Environmental (HSSE) Management Systems which we incorporate in our daily activities.
At the beginning of each project we prepare safety cards specific to the project, and during the project we conduct safety awards presentations, risk assessment meetings and other specific activities in order to guarantee the best HSSE level for every project we get involved in.
Remember, a good job is a safe job!
OUR STANDARDS
• HSE Leadership and Organization
• HSE Documentation Management
• Training and Competence
• Risk Management
• Security Management Standard
• Environmental Management Standard
• Management of Change
• Incident Reporting and Investigation
• Lifting Equipment procedure